Mobile Truck
The Mobile Truck is available at all Medicine Hat Mavericks games.
The truck is also available for your personal or business event, family gathering, or celebration, where we serve soft and hard ice cream, arctic swirls, slushes, and other Swirls specialties.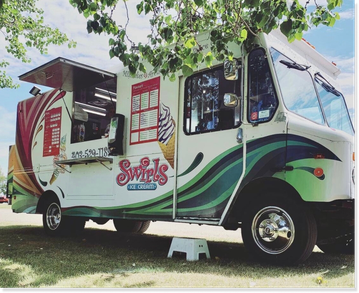 Swirls Ice Cream Cart
Swirls Ice Cream Cart is also available for rent for venues such as birthday parties, weddings and other special occasions.