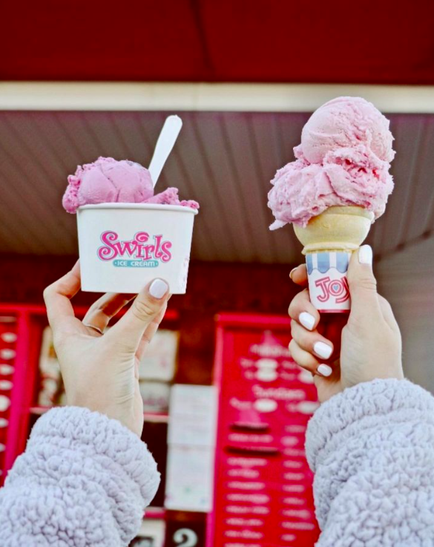 We love ice cream, smiles and memorable experiences. We know you do too, and that's why we work hard to provide the legacy items our loyal customers have enjoyed for decades, while offering new one of kind creations each season.
We use only the highest quality hard and soft ice cream, with toppings and ingredients combined the way only Swirls can! Our soft ice cream is made with real cream, and our waffle cones and bowls are homemade in store. Our menu is as creative and unique as you. Come and experience our famous Arctic Swirl, with any combination of toppings, our over 30 flavours of signature soft ice cream, or anyone of our parfaits made anyway you like.
We strive to keep our service top notch, providing a nostalgic experience with a modern twist where memories are made for generations. We see friends who visited us in their youth, now bringing their grandkids to start their own Swirls tradition!
We've maintained our originality for over 35 years in Medicine Hat, welcoming smiles from the authentic Swirls serving windows in our Medicine Hat Store while expanding into the community with our mobile truck, trailer and kiosk. We are a family-owned and operated local business dedicated to quality and recognized as a Medicine Hat landmark and iconic must stop.